The Hotel Aquila facilities
* Dolom'eats Restaurant always open inside the hotel with separate management. Possibility of agreements. Info at the restaurant or by email: dolometsaquila@gmail.com

* Buffet breakfast with glute-free options: start the day in a great mood with our buffet breakfast providing all the energy you need to make the very best of your holiday.

* Wi-Fi: a holiday break offers the ideal opportunity to get "disconnected" but if that is impossible for you we naturally offer free Wi-Fi throughout the building … and anyway, Cortina has so much to offer and to share.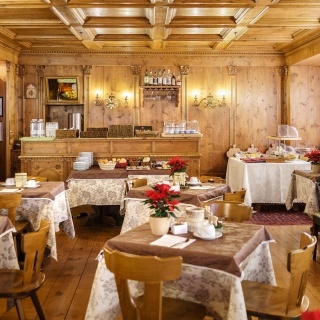 * Ski and boot storage space with heated cupboard


* Private car park subject to availability, extra €15 charge
* Check-in: from 2.00 p.m. to midnight


* Check out: by 10.00 a.m.


* Lift
* Pets are not allowed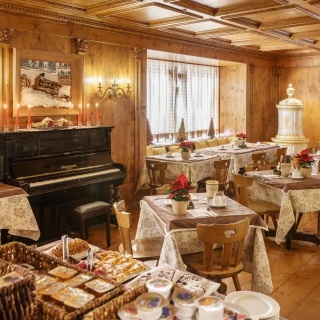 Hotel Aquila Cortina ***
Piazza Pittori fratelli Ghedina, 1
32043 Cortina d'Ampezzo (BL)
E-mail:
info@aquilacortina.com
Telefono: +39 0436 2618
Fax: +39 0436 867315